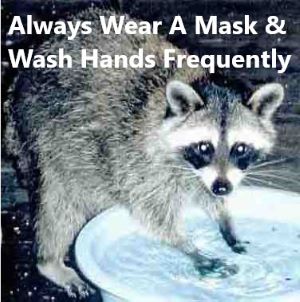 Reporting on the State of Connecticut's Summary of COVID-19 cases, deaths, and tests.
The State of Connecticut's COVID-19 metric report is now issued five times per week, every Monday through Friday. The report that is issued each Monday contains combined data that was collected on Friday, Saturday, and Sunday. This schedule will remain in effect until further notice. Therefore, there will not be updates over the weekend.
A complete listing of all COVID-19 cases and  analyses by age, hospitalizations, deaths, towns and county is reported by the Connecticut State Department of Health. This information can be found by following the link below:
https://portal.ct.gov/-/media/Coronavirus/CTDPHCOVID19summary8212020.pdf
                                                     

LOCAL RESULTS
                                                                                                              Total Reported
                                                                                                              To Date    Change from        Probable 
                                                                                                                                Yesterday            Cases
Westport Residents COVID-19 Positive Reported to the State        327                     +0                     15
Weston Residents COVID-19 Positive Reported to the State            79                     +1                      3
The WWHD is reminding residents to wear masks, practice social distancing, and to frequently wash hands in an effort to stop the spread of COVID -19.  Executive Order No. 7NNN, issued on August 14th, further clarifies the requirement.
In accordance with the Governor's Reopen Connecticut protocols, businesses are required to take the safety protocols as the minimum baseline of precautions needed to protect public health in Connecticut. Individual businesses should take additional measures as recommended by industry guidelines or by common sense applied to their particular situation. Customers are urged to stay vigilant and pay attention as to whether establishments they frequent are faithfully implementing the protocols and operating safely. A customer should leave an establishment if it is not following proper safety protocols and/or they feel their health may be compromised.
The Personal Services rules outlined in the Governor's Reopen Connecticut protocols apply to any practitioner providing personal services, including licensed nursing or medical personnel, and regardless of location (e.g. med spa, salon, medical office). Any personal service requiring the removal of a facemask (e.g. facial, lip waxing) is not allowed during the current phase of reopening. This restriction does not apply to cosmetic medical procedures defined in CGS 19a-903c(a)(2).
Customers are also required to bring and wear a facemask or cloth face covering that completely covers the nose and mouth whenever a person in a public place in Connecticut, whether indoors or outdoors, who does not maintain a safe social distance of approximately six feet from every other person shall cover their mouth and nose with a mask or cloth face-covering. In addition, individuals shall use a mask or cloth face covering when using the services of any taxi, car, livery, ride-sharing or similar service, or any means of mass public transit, or while within any semi-enclosed transit stop or waiting area.  Businesses have the right to refuse service to an individual who is not wearing a mask.
Any person who declines to wear a mask or face covering because of a medical condition shall be exempt from this order and any requirement to wear masks in Sector Rules or other rules issued by the Commissioner of the Department of Economic and Community Development (DECD), but only if such person provides written documentation that the person is qualified for the exemption from a licensed medical provider. Such documentation need not name or describe the condition that qualifies the person for the exemption.
Children under the age of 2 years and in certain a childcare setting do not have to wear masks.
The Executive Order No. 7NNN can be found at this link:  https://portal.ct.gov/-/media/Office-of-the-Governor/Executive-Orders/Lamont-Executive-Orders/Executive-Order-No-7NNN.pdf